Yes. It is five years.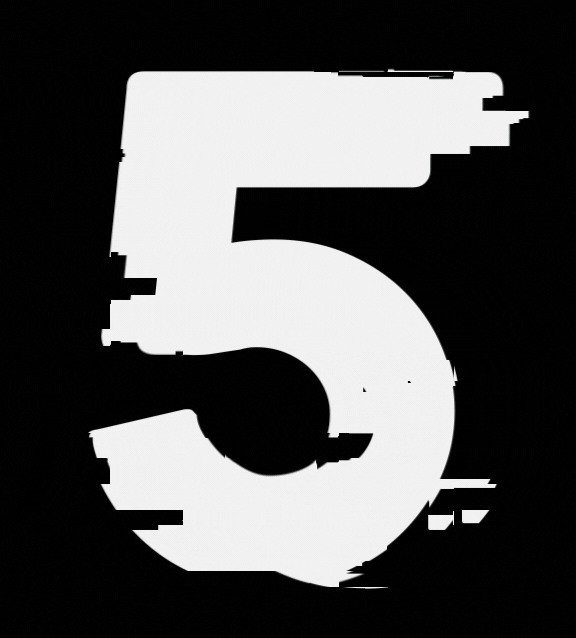 Maybe I got too animated about those 5 years.
And forgot to tell 5 years of what. Yes, 5 years of my Steve Jobs moment.
So what all I have been up to all these years.
Continued to mentor a large number of companies
Went around the country with my kids and friends
Cooked lot of yummy stuff in my kitchen
BBG continues to grow in terms of size and impact
Launched another venture in the music space with my partner Deepa Buty called TheSongPedia
Have been fighting fake news with my partner Mohammed Shammas via Check4Spam
Produced a web series WhatTheGoat with Ashish Sinha and Herapheri Films
Took charge of AskLaila and trying to figure out things
Launched a service company called Zimplify
Consulting with lot of companies on SEO and launched SEO course
Gave a TEDx talk -Â https://www.youtube.com/watch?v=Skhf9rO997Q
Continue to struggle in my startup journey
And more…….
Now I can look at e-commerce grocery space like a spectator so now let me unleash my most unscientific and biased analysis of this space.
First thing, I always thought that bigger players will jump into this space at some point. The reason is simple, there is only so much you can do when you sell probably 1.3 SKUs per order vs 20-25 SKUs as it happens in grocery e-commerce. And now everyone is focused on increasing their GMV and this appears to be the easiest bet for them. Some large players have also realized that grocery e-commerce is not same as other categories and it has to be handled in a different way.
There was always a question about profitability in grocer e-commerce space and that probably still holds true. Easy access to VC money has ensured that companies have created structures optimized for next round of funding, not profitability. Some entrepreneurs should get Nobel Prize for ways of defining profitability and doing their accounting. But it is a myth that profitability cannot be achieved in this space. The key lies in nudging the user towards a more profitable shopping basket and also running your operations with "Baniya" philosophy.
Another category of startups that came up in this space focussed on being just the delivery agents. I have always felt that this is a wrong direction for grocery e-commerce. I know asset light and asset heavy are buzzwords in VC circles but usually, they are accompanied by lightness and heaviness in profits also.  Thankfully most of the players in this domain have evaporated.
One subdomain I am certainly bullish about is subscription based grocery e-commerce. Multiple players have come up who started with milk but expanded into other domains. Subscription mode ensures that they have more predictable logistics challenges and they can bring down their delivery costs. Dominos can do a 30 min delivery because they have 10X pricing of what they sell. This is not possible in every domain.
I have also seen some players flipping from B2C to B2B mode which I think is a smart move. I was also trying that at Zopnow with decent success 5 years ago. The average order sizes were upwards of 20K and that covered up for everything.
Now let me also comment on the mistakes I did as an entrepreneur in this domain
The biggest one was not having fresh produce as part of the offering. While it made sense from one perspective, it meant that people still have to go out to buy fresh produce which defeated the purpose.
The second big mistake was around keeping 3 hr slots. It made sense for some of the customers as it enabled them to get it delivered fast but very tough to manage such deadlines.
Few mistakes which in my opinion happened after my exit ( seeing this totally as a spectator here, no insider info )
Tie up with an offline player to move to asset-light mode. Now, this pretty much kills companies capabilities to build profits. Running warehouses is a difficult job but then, no pain no gain.
Running off from somebody else's inventory is always an issue. Their inventory cycles are not optimized as per your business needs. In fact this was an early lesson when we were trying to operate this via Metro inventory.
Digressing into diverse domains would have certainly caused some unnecessary cycles. At some point, I remember seeing them selling phones.
This domain has evolved in a very different way. BigBasket has emerged as the biggest player. Amazon and Flipkart are racing to make a dent in this space. Ola tried and withdrew it's offering. The big players with deeper pockets will certainly cause some bloodbath but I am sure some consolidation will also happen.
Not much idea about where ZopNow is headed but it is always painful to see your baby end up this way. As per this article, they are scaling down operations. If getting fired from ZopNow was a sad enough day for me, seeing this is even sadder.
https://techcircle.vccircle.com/2018/08/03/exclusive-accel-backed-online-grocer-zopnow-scales-down-operations
But then life goes on and this song always inspires.